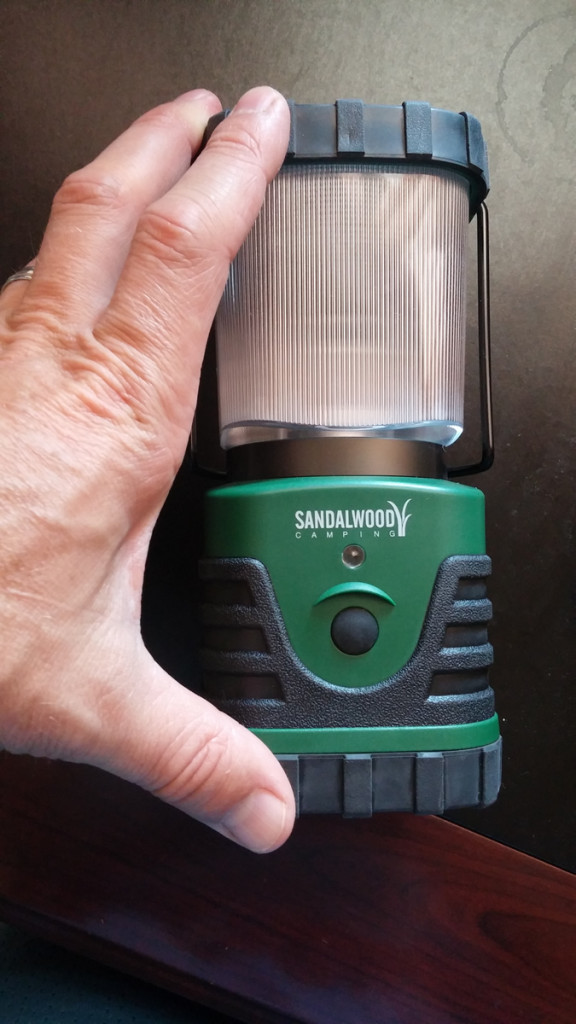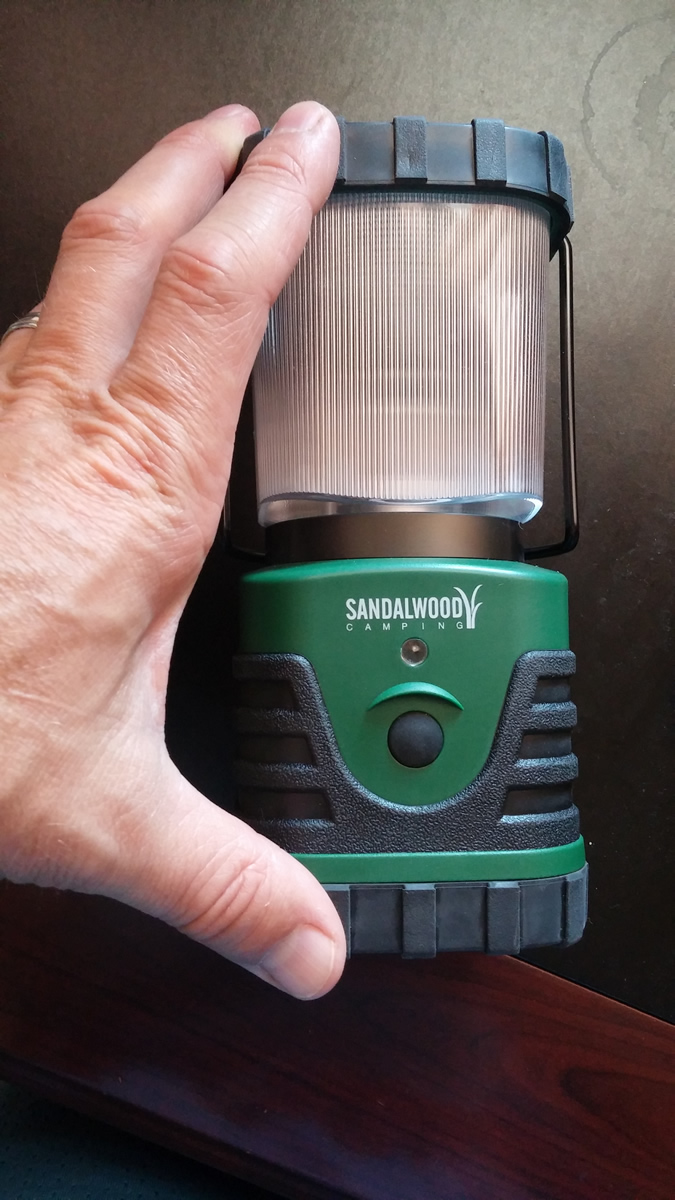 Yes, another product review! I've been a bit overwhelmed with the amazing products being sent to me lately looking for honest people to review their products. They say good things come in bundles, right? Well, I've been receiving bundles of good things.
Sandalwood Camping Lantern
One of those good things is a cool little battery powered lantern, the Sandalwood LED Camping Lantern. As you can see by the image posted with this article, it's a very compact lantern, unlike some of the gas powered lanterns you're used to packing with you. Aside from the LED bulb, it's constructed with plastic and rubber parts, making it extremely durable and water resistant.
This cool little prepper item has three light modes, high, low and flashing. It comes with a hook on the top and the bottom. You can unscrew the top and hang it upside down for more light exposure. It takes three size D batteries and so far has yet to run low.
So, before your next camping trip, fishing trip or simply to store for emergencies, you can pick up an LED Camping Lantern By Sandalwood®
on Amazon through that link. FishingGadgetshub.com also has some helpful information regarding similar items.