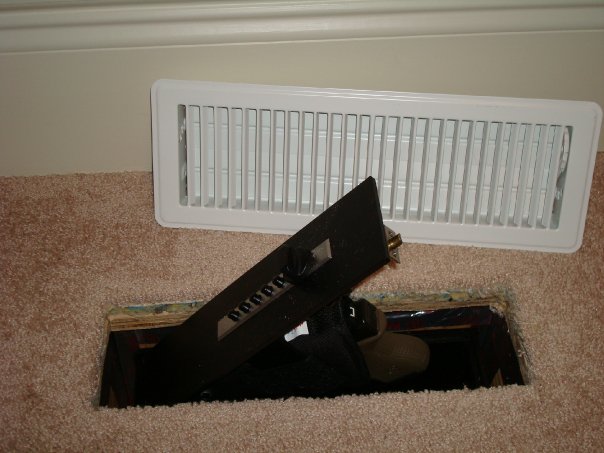 Call me crazy, a dooms-day prepper, paranoid or tell me that I watch too many action flicks, because I'm all about expecting the best, but preparing for the worst. If you've been listening, not just to the news, but on the internet and to people you meet, we never expect crazy things to happen in our lives, but when it does, it's always better to be ready for it.
Most of the stories I hear, the victims weren't ready for it. Let's be the rare exception!
And in my book, part of being ready for such an event within my home is properly concealing my firearms in strategic areas. Heck, we've all seen the movies where the guns are taped underneath the sink or are in the tank of the toilet. Sure, they're concealed, but in my home, that's an easy find for my two year old.
A good gun safe, from a tactical point of view, is both concealed and easily accessible, yet, is safe enough to protect your own children from injuring themselves.
Concealed and Hidden Gun Safe Ideas for Your Home
So what I've done is researched the gun safe and found some pretty original creations out there. We've all seen the typical gun safe. They're green, about four feet tall and have a keyhole in the door, usually right below the "Cabelas" logo! Others are the size of a tank with a huge pirate ship wheel on the front.
But the non-typical gun safe is concealed in the ordinary things we use every single day of our lives, and that's what you'll find in these images.
I'm sure there are others out there, so please share them with me and I'll add them to the gallery as I get them.
The one that won my vote was the Pepsi Machine gun safe. If there were only a way to get a pistol, or even a hand grenade from the dispenser when the "Mountain Dew" button was pushed.
(Click on an image to enlarge to slideshow)